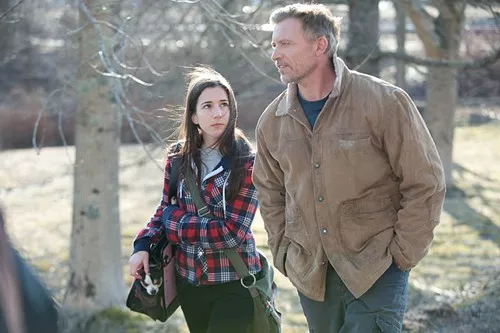 Callum Keith Rennie and Martha MacIsaac
Faith Fraud and Minimum Wage, based on the play Halo by Dartmouth writer Josh MacDonald, gets its premiere faraway from home at the Shanghai Film Festival. Starring Callum Keith Rennie and Martha MacIsaac (Superbad) and directed by George Mihalka, the film follows what happens after a teenager fakes an image of Jesus outside her workplace.
The film was selected as part of the Shanghai Film Festival's Official Selection FOCUS CANADA program. Shot in Spryfield and Shubenacadie during April 2009, MacDonald also wrote the screenplay, and local actors Don Allison and Andrew Bush also appear.

Faith Fraud & Minimum Wage's Canadian theatrical release is scheduled for October 2010, but we're hoping for a Atlantic Film Festival appearance.