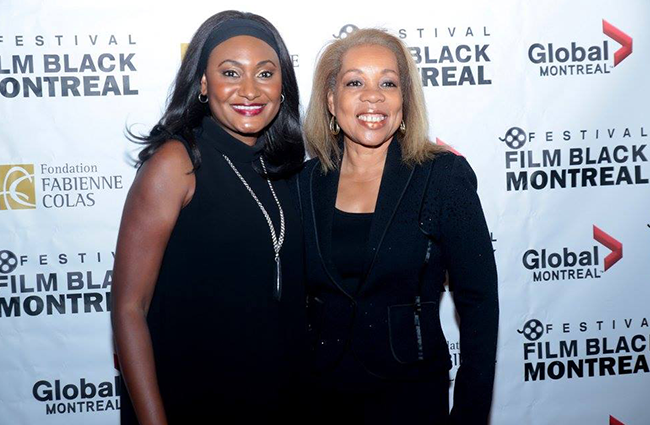 Maya Angelou: And Still I Rise screening and movie talk Saturday, March 4, 7pm Spatz Theatre, 1855 Trollope Street $25
"This is a necessary festival for diversity on screen," says Fabienne Colas, the founder and president of the inaugural Halifax Black Film Festival. "It gives a voice to people who wouldn't have a voice otherwise."
Colas founded Montreal's annual International Black Film Festival in 2005, and Toronto's in 2013. HBFF is her third Black film festival, and she says it's been a long time coming: "Even before we went to Toronto, people were asking us to bring the festival here."
HBFF coincides with the end of African Heritage Month and the 150th anniversary of Canada, says Colas. It's dedicated to Nova Scotian civil rights activist Viola Desmond, who had an HRM ferry named in her honour last February, and was announced as the new face on Canada's $10 banknote in December. "We couldn't wait to celebrate Viola Desmond," says Colas.
Saturday's festival features Sundance official selection Maya Angelou: And Still I Rise, at the Spatz Theatre. The documentary is the first to focus on Angelou, the poet, writer and American civil rights activist.
"We're so happy to open with an iconic figure—a legend," says Colas. "This is a film that will empower women."
Following the screening, Colas will host a "movie talk" with co-director Rita Coburn Whack, who will be in attendance. She hopes to put a spotlight on the city's film and arts community. "I thought it was important to position the festival as open to international films—so the world can start having its eye on Halifax," says Colas.
She describe this year's one-day event as an "introduction" to HBFF, and hopes it complements the great work already being done to highlight Black filmmakers and films in Halifax. More African Nova Scotian stories and filmmakers have received national attention in the past few years. Co-director Cory Bowles' miniseries Studio Black was picked up by CBC in 2014, and screenwriter and producer Floyd Kane's film Across the Line was shot entirely in-province and screened in theatres in 2016.
HBFF is not the first festival to showcase Black filmmakers in the city. Emerging Lens Cultural Film Festival was co-founded in 2010 by Shelley Fashan. It's been championing African Nova Scotian filmmakers, like Sobaz Benjamin and Sylvia D. Hamilton, for years. The seventh annual festival will take place in April.