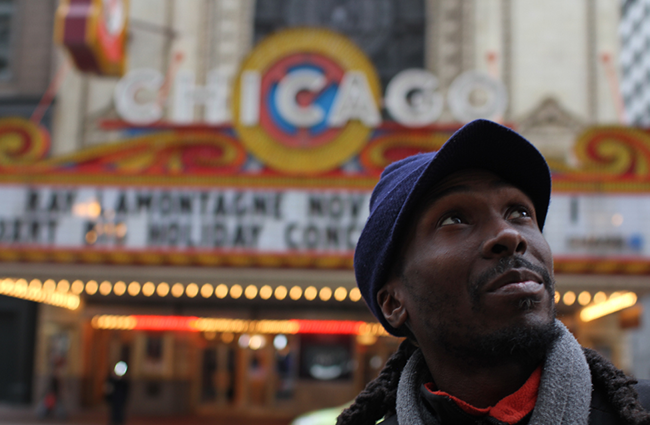 RP Boo w/Thrillah, EDDY/BUDI, DJ Goldilocks Friday, March 3, 10pm Menz & Mollyz Bar, 2182 Gottingen Street $20
OBEY Convention has been at the forefront of presenting underground music and art in Halifax for years, as each spring its namesake festival lines up artists that cross genre lines and push the boundaries of sound and rhythm. This year OBEY has expanded with a slate of off-season events, and the latest happens Friday: Lauded Chicago producer RP Boo is coming to town for a public conversation at the Halifax North Memorial Public Library with DJ Goldilocks, followed by a hot show at Menz and Mollyz.
Catherine Abreu, who performs as DJ Goldilocks and will also be DJing at the show at Menz, explains that RP Boo pioneered a style of music called juke, which is associated with footwork dancing. RP Boo's music is uncompromising in its sound and tempo—its consistent beat and minimal texture almost begets dancing. Abreu says she has always loved dancing and getting other people to dance, and this synergy is also central to what RP Boo does.
"I started DJing because I wanted to create spaces where I felt really inspired to dance and invite other people into those spaces with me," says Abreu. "RP Boo got his start in music making music for dancers, so I think that he will have some really beautiful insights into the fluidity between dance and sound."
Abreu also hopes that both their conversation at the library and the live energy that they create will provide the opportunity for people to reflect on the histories of dance music. "I think that there's an interesting element in electronic music and DJ-produced music in that it is often produced in and by communities of colour," says Abreu. "That element of it sometimes gets lost in the popularization of electronic music and DJs, so I hope we can reveal some insights into the history of the intersections between the production and proliferation of electronic music and colour and class." a