click to enlarge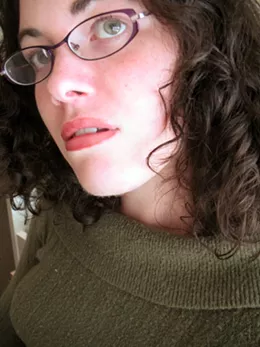 Amanda Campbell
has passion, energy and expertise, and she's positioning herself so that the Canadian theatre community can benefit from that.
The 27-year-old founder of the blog The Way I See It (TWISI) has been writing about theatre in her native Halifax and her adopted Toronto since 2004 when she was completing her MA in Drama Studies at U of T and penning a theatre column for the university paper.
The blog, which is a mix of reviews and interviews, is now poised to become a not-for-profit theatre resource that will include a program for kids, a charity component and a web series that Campbell calls "a mixture of Saturday Night Live and The Rosie O'Donnell Show."
The expansion is happening with the help of Canadian Youth Business Foundation and with some creative fundraising events. Last week, TWISI hosted a reading of Shockers Delight! by Edmonton-based playwright Stewart Lemoine and is currently a draw for some amazing prizes for people who donate to the cause via PayPal.
"I love theatre," says Campbell. "I'm proud of the community we have here. From the feedback I've gotten over the last three years, that makes me someone whose perspective is trusted and valued."