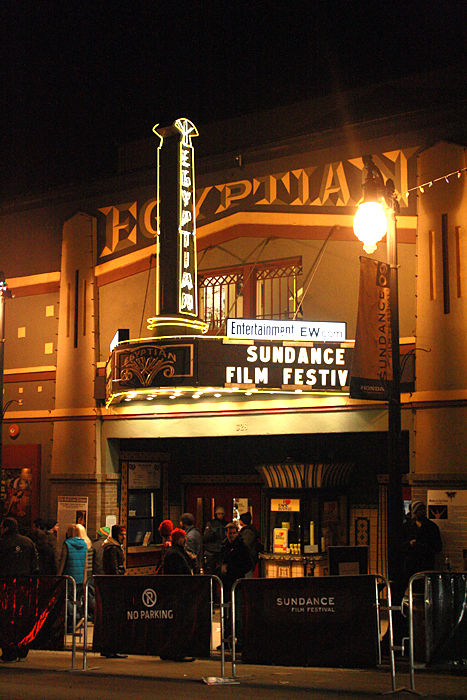 Actor Glen Matthews has nicely agreed to keep us up-to-date with the Treevenge crew at Sundance (think Entourage minus Johnny Drama). Besides plenty of Street Fighter II, Jason Reitman pitches and celebrity sightings, the screening sounds like a blast:
The screening went phenomenally well, and had the crowd in an absolute uproar. The film was louder and clearer than I have ever seen before, I could barely hear the screams from the crowd. After the films screened, MCA from the Beastie Boys told Jason he really enjoyed the film and he was swiftly supplied with a TREEVENGE toque.
That's intergalatic, planetary.
We'll be following along and chatting with Jason Eisener tomorrow, but check out Glen's blog at http://glenjm.wordpress.com for the high scores and altitudes.