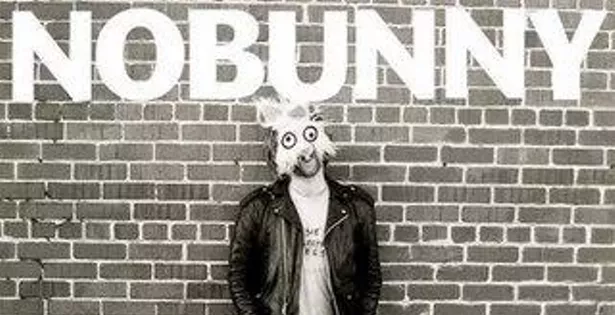 My 2008 list! A little late, but whatever.
1. Nobunny, Love Visions
According to legend, Nobunny hit rock bottom and was passed out in the desert when he woke up and saw a bunny rabbit. He thought to himself, "There's been all kinds of Elvis impersonators, but there's never been an impersonation of a bunny impersonating Elvis." For this reason, he is the man I want to marry, and I've never even seen his face.
2. Vivian Girls, S/T
These songs are all singles! They do this awesome thing where there's a really super catchy harmony part but they don't do it all the way through, they just do it on the last chorus or whatever, but that's just as good because you end up singing the catchy harmony part yourself all the way through. They've made you a fourth member, see?
3. The Wax Museums, S/T
"Safety in Numbers" is the best song of the year.
4. Statues, Terminal Bedroom
When my band was on tour, we listened to this album once a day, and when things got crazy from lack of sleep or whatever, we'd start singing the songs like little kids would sing them, ie: "cwooked little fingies."
5. Jay Reatard, Matador Singles 08
A totally psychedelic punk record.
6. Quintron, Too Thirsty 4 Love
Sometimes I hear Roxy Music, is that wrong?
7. Gentleman Jesse, S/T
Jangly and high class.
8. Deerhoof, Offend Maggie
Riffs ahoy.
9. Witch, Paralyzed
Because sometimes you just want to get high.
10. Thee Ohsees, The Master Bedroom is Worth Spending a Night In
I read on their myspace that they are sick of being compared to the B-52s. They don't sounds like the B-52s.