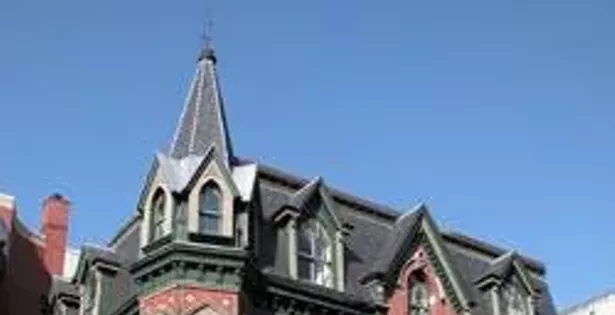 Go to the Khyber ICA this Saturday at 1pm, for the Free Bowl Championships, as part of Michael Coolidge's exhibition, which deals with art and play in public spaces. Free Bowl is like Bocce, but played in the streets. The tournament, which started out with 22 participants, is now down to four potential winners: David Clark, Emily Jones, Noah Logan and Jesse Walker. And the prizes kick ass.
The Khyber received a little prize themselves this week: On Tuesday, city council voted to give the arts society $30,000 to create a business plan for a contemporary arts centre. This after they received no responses to an RFP to create a feasibility plan that also included turning Alderney Landing into a "creative cluster." According to the council agenda, "Feedback from potential proponents indicated insufficient funding for the scope of work required as the primary reason for the lack of response."
While I'm thrilled that the city has finally decided to make a positive step forward—there is nothing more depressing than that empty building and sometimes it feels like The Shining in there--I can't help but be reminded of sitting through Khyber planning sessions with the city, about two years ago. And the overwhelming conclusion was that the building needs a gallery, and it needs some public space (be it the bar or a café) for shows, performances, craft sales, screenings, etc. Which was what was there before. But it sounds as if the Khyber has some mature stability in its board of directors, and the city feels comfortable working with them, so I can't wait to see what comes next.
Perhaps I'm feeling sensitive to Harper's claim that "ordinary people" don't care about the arts crap, but I've been watching political reporting very closely, to examine language use when talking about arts funding over, say, the auto industry. When Michael Lightstone from the Chronicle Herald reported the Khyber decision this week, he spoke about how the building was a "money pit" and that "in 1996, the Khyber building got a helping hand from municipal ratepayers to the tune of $92,000 to help restore its heritage ambience. Earlier that year, the old Halifax city council dished out $119,000. At a council meeting Tuesday, the politicians heard it cost Halifax Regional Municipality more than $68,000 to operate the low-rise building last year. The municipality collected about $18,000 in rent from the Khyber Arts Society and the Heritage Trust of Nova Scotia. Despite the reservations of a couple of councillors, the politicians decided Tuesday to spend another $30,000 in taxpayers' dollars to carry on with the Khyber."
First of all, this is a city-owned building that required basic capital investment such as roof strengthening, an interior refit to meet fire codes, replacement of the skylight and sprinkler upgrades. (Capital improvements planned for 2008-2009 budget include restoration of exterior windows and replacement of the furnace.) This has nothing to do with the tenants---would this sort of basic building maintenance be considered "dishing out" if it was a staff office? Probably not. Yes, there have been some major problems on the Khyber's end over the years, but there is also no mention of all the positive things that Khyber has accomplished during its time (they're listed in the council agenda doc as well).
I'm not saying Lightstone is an arts-hater—gosh, I wouldn't know if I passed him on the street—but I do think that his language choices just play into Harper's "ordinary people's" mistrust of artists as a bunch of richie-poos in berets with their hands out for more cash.
So if you haven't read it yet, check out Margaret Atwood's amazing article explaining why the arts are important to everyone. Not just the artists.