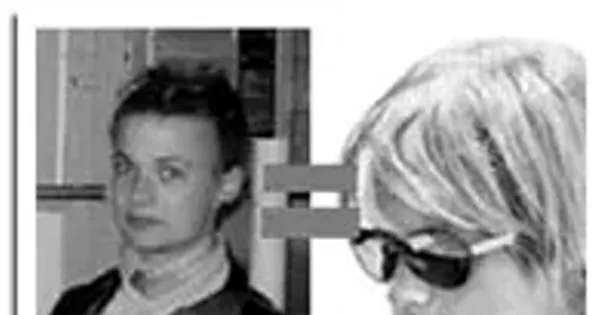 Back in October we alerted you to an excellent piece by Stephen Beachy in New York magazine, which wondered, "Who is the Real JT LeRoy?" The story implied that the cult author of Sarah and The Heart is Deceitful Above All Things — whose much-touted backstory as a Southern ex-hooker rescued from the parking lot of a truck stop and then from skid row in San Francisco, now living as a transgendered 25-year-old with AIDS, was just as compelling as his edgy novels — was a literary hoax. It pointed the finger at a handful of suspects and theorized that "JT LeRoy," who never read in public and rarely gave in-person interviews, was an actor hired when necessary.
In a fascinating turn of events, two stories have suddenly ripped the wig off of the LeRoy mystery. On January 4, an extensive piece on LeRoy appeared in the UK newspaper the Guardian, where poor writer Laura Barton was jerked around via late-night phone calls and trips to Carrie Fisher's house. Late in the trip, sitting next to the "real" LeRoy in a parking lot, Barton writes, "Whoever this is, sitting so sweetly beside me in the back of the car, I'm not wholly convinced it is the person who wrote the books. I would say two things with some certainty: I think it's a woman, and I think she's a real cutie pie."
She was right. This week the New York Times' Warren St. John — who wrote a profile of the author in late 2004 — identified "JT LeRoy" as Savannah Knoop, sister of Geoffery Knoop, husband of Laura Albert, the 40-year-old Beachy fingered as the actual author of LeRoy's books.
The web is extensive and exhaustive — including where LeRoy's cheques went, the inconsistencies between LeRoy's writing voice, emails, phone calls and speech and who was really writing his Deadwood episodes (Barton thinks it was Fisher) — and wholly compelling. It's not as cool as monkeys writingThe Da Vinci Code or something, but in this day and age, when we know everything about everyone the second it happens, we can appreciate the unravelling of a good mystery.
"It is unclear what effect the unmasking of Ms. Knoop will have on JT Leroy's readers," writes St. John, "who are now faced with the question of whether they have been responding to the books published under that name, or to the story behind them."
Send us your hoAxes! Anablog c/o The Coast, 5435 Portland Place, Halifax, B3K 6R7.