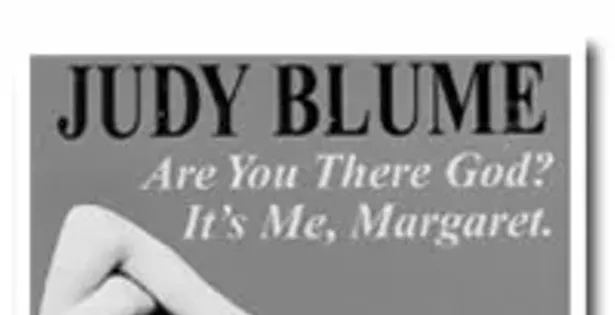 In other Best of , Time has released its list of the best 100 all-time novels. There are the predictables — Catcher in the Rye, Gone With the Wind, To Kill a Mockingbird, Slaughterhouse Five, The Blind Assassin, et al. But a happy surprise is Judy Blume's Are You There God? It's Me, Margaret, which was published almost a decade before we were born — its description of late-'60s lady gear scared us, because what would you need a belt for? — but was also one of the Blume canon we devoured in our youth. "You could almost hear the collective generational sigh of relief in 1970," writes Time, "when Blume published this groundbreaking, taboo-trampling young adult novel: finally, a book that talks frankly about sex without being prim or prurient, and about religion without scolding or condescending."
Cover me
As we well know around these parts, the cover is a vital component of a publication. Not that we are personally any kind of design expert, mind you, but we do know it's a complicated balance of design and words. This week, the American Society of Magazine Editors chose the 40 best magazine covers of the past 40 years, in honour of the 40th anniversary of the National Magazine Awards. There were 444 nominations from 136 magazines, judged by 52 editors and art directors.
Number one was Rolling Stone's iconic John Lennon/Yoko Ono embrace, taken by Annie Leibowitz a few hours before Lennon was murdered. We were too young, then, to remember such relevance now. Also:
"Three of the top 10 covers are from Esquire, from the hand of George Lois, the legendary adman who created some of the industry's most notable covers, including the one of Mr. Ali ," noted the New York Times' Katharine Q. Seelye on Tuesday. ... "Mr. Lois, however, is discouraged by most magazine covers today. 'Magazines don't even try to do covers with actual ideas any more,' he wrote in Radar. 'You can't just slap a picture of Nicole Kidman on your cover and expect people to say, 'Wow! What a cover!' It's just another picture of Nicole.'"
We're all cover girls at Anablog c/o The Coast, 5435 Portland Place, Halifax, B3K 6R7.