I was asked to comment on CBC's Newsworld today, and while at the Ceeb's Bell Road studio, ran into Halifax mayor Peter Kelly. I proceeded to interview him about yesterday's eviction of the Occupy Nova Scotia demonstrators.
Listen to the first part of my interview here.
Update Required
To play the media you will need to either update your browser to a recent version or update your
Flash plugin
.
Listen to the second part of my interview
here
.
Update Required
To play the media you will need to either update your browser to a recent version or update your
Flash plugin
.
(The second clip ends abruptly, as Kelly is being pulled into the studio.)
The eviction was cowardly and shameful, for several reasons.
First, the Occupy group had demonstrated a spirit of cooperation and compromise. When concerns were raised that their Grand Parade encampment would take away from the Remembrance Day ceremony at the Grand Parade cenotaph, the Occupiers listened, consulted with veterans and reached a decision that won them great goodwill in the community---they would leave Grand Parade for a few days, then come back after.
What was city government's response to that spirit of compromise and mutual respect? To issue an eviction notice in the middle of a driving rain storm, without seeking further discussion or possible compromise, and siccing dozens of cops within two hours to enforce the order.
And the symbolism of evicting a political demonstration on Remembrance Day is not lost: Veterans did not fight for political dissent to be squashed.
The real cowardice of the eviction, however, is demonstrated by how the order was arrived at. Mayor Peter Kelly said that city council approved the eviction---sort of, I'll come back to that---at last Tuesday's meeting, specifically, during the in camera, secret part of the meeting.
But, I objected, items to be discussed in closed session have to be publicly agendized. Oh, it was agendized, said Kelly: during the secret meeting.
Step back and think about this: we have public disclosure laws so that council can't conduct business in secret without publicly agendizing it. But council can agendize a matter for secret discussion in secret. This is all honky-dory, said Kelly, because the secret discussion will eventually be retroactively placed on the public agenda, when council approves minutes for the meeting, maybe a month after the fact.
Secretly adding things to a secret agenda makes a mockery of the rules requiring public notification of secret discussions, and Kelly knows it. But, as Kelly himself said, that's "how it's [been] done," repeatedly, for years. Halifax city council is in near continuous contempt of its own rules of procedure, and of the city charter. There's no telling what else they're improperly discussing through these secretly agendized secret discussion.
Wait, there's more.
Typically, a council decision made in secret still has to be ratified in a public vote. But the Occupy eviction vote wasn't held in public because, said Kelly, it involved "operational matters" that somehow don't require a public vote.
Look, if councillors wanted to the evict the Occupiers, they certainly had the power to order it. It may not be a popular decision, but hey, stand up and own it. But no. Instead, councillors are now playing a game of linguistic cover-your-ass: we didn't approve the eviction, they're now saying, we reaffirmed the no camping in parks bylaw.
This is the logic of weasely dissemblers and craven cowards, and by that I mean each and every councillor, as Kelly said council approved the vote "unanimously." Each and every councillor voted in a manner that necessarily resulted in the eviction of the Occupiers, but is now trying to distance themselves from that vote. This is the textbook example of political cowardice.
Still, even worse than council's cowardly action is the shameful behaviour of Peter Kelly.
click to enlarge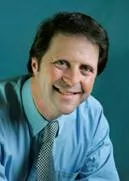 Let's be clear: violating the no-camping in parks bylaw is, well, violating a bylaw, legally akin to not salting your sidewalk or having an unsightly premises. They're real infractions, to be sure, but they're not, ya know, diverting millions of dollars of city funds to a favoured concert promoter or preventing old people from getting their legally entitled inheritance, both of which Peter Kelly has done.
The concert scandal is now old news, but understand what happened: Peter Kelly signed improper loan documents, the documents were not approved as required by the city's legal department, Kelly never notified city council as required and the loans violated the city charter. All told, some $5.4 million was transferred to concert promoter Harold MacKay in utter violation of the city's financial controls, and at one point the risk to the city was an astounding $6 million. As is, the city is still on the hook for $359,550.
Despite an auditor general's report that placed Kelly as a responsible and knowing participant in the concert loan improprieties, he has suffered no consequences.
Less well known, sadly, is Peter Kelly's disgraceful performance as the executor of Mary Thibeault's will. There are 18 heirs---mostly elderly people themselves---who have been waiting nearly seven years for resolution of the probate case that will split a half million dollars between them. Such probate cases usually take about 18 months for resolution, but Kelly has delayed, has ignored letters from the court, had to be prodded with court orders and through tearful letters from quite elderly relatives of Thibeault, and still he has not met his legally required responsibilities.
The Coast is the only media outlet to report on Kelly's disgraceful, dishonourable performance as executor, and so the story hasn't gotten the play it deserves. I don't know why other media aren't covering the story.
Maybe they agree with Kelly's objection that the Thibeault will is "a personal matter." But that's nonsense: as executor, Kelly is an officer of the court, a public officer of the court. Moreover, other media have no problem reporting on people's divorces, problems with alcohol, bankruptcies and so forth, which are clearly more "personal" than managing the distribution of half a million dollars through the courts.
To be honest, I'm having a hard time finding even a weak argument that the botched probate case shouldn't be a very public matter giving testimony to the rotten, debased character of a public official.
But that's how it goes in this city. Break the city charter and city financial controls, lose the city $360,000, put the taxpayer at risk for $6 million, screw a bunch of old people out of half a million dollars? Walk home free. Violate Bylaw P-600? Face immediate action by 40 cops.
At their heart, the Occupy protests are about how the rich and powerful cheat the system and face absolutely no consequences for their actions---whether that's destroying the global economy, improperly tapping the city treasury or kicking old people---while everyone else has to play by a different set of rules.