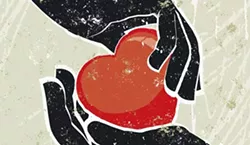 G
rowing up in Ontario and raised by a well-read and well-travelled family, I was always encouraged to travel somewhere alone, where I had never been before and to live there for awhile. You know? Really do some soul searching and rediscover myself all over again while learning to love myself even more. Truthfully, in the past I secretly despised myself and others for whining and complaining over the things that would not matter five minutes from now. And as most people know, us Ontario people "Love to Bitch." But I have no complaints about Nova Scotia.
Honestly, I have been making up excuses not to leave here because every time I get teary eyed, and I never get teary eyed about leaving a place or a person ever. There are many wonderful and inspirational people who all struck a chord with me one way or another, and suddenly I did not feel alone in this world. Then after a while I was able to actually focus on the good in myself so I could eventually love myself more and not settle for less.
Yes, sure I messed up and had blunders on the way. But I am "Ontario shameless" like that and own my shit. You guys should too. You are too modest and all of you deserve so much better. From my friends to my foes, I love you all and will miss you whenever I leave the province.
—T.