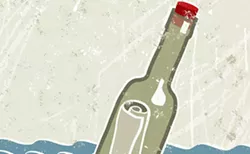 A steady stream,
Of music playing,
Almost on the daily.
I miss the serenity of that.
Chance encounters,
With interesting strangers,
Finding common ground,
At after-parties in Halifax.
Whether it be,
Day or night,
In the east.
I never once felt lonely.
There is depth to people,
Genuine kindness and empathy.
You just gotta be open to that.
Love and miss you Halifax.
—Awestruck With Tears Of Longing For A Return