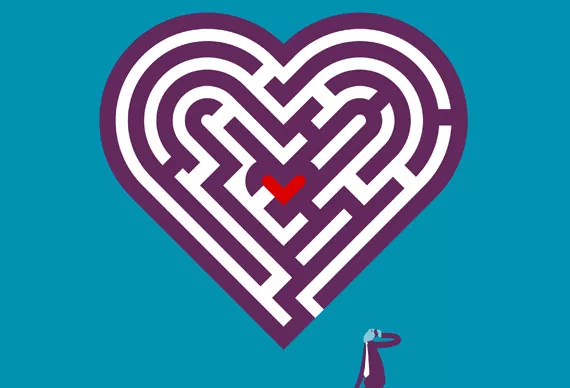 WTF is wrong with you?
Photoless profiles: The stigma surrounding gay men cruising for sex in Halifax is the reason for this. God forbid that that gay men have sex, let alone anonymous sex, let alone sex with multiple partners. You may only do that in Montreal, Toronto and Vancouver.

Headless profiles: These brave souls have chosen to advertise that their bodies having sex including anonymous sex and with multiple partners.
Profile pics of you and a chick: I heard you. She is your friend. Do not have any gay male friends? These chaps are not looking for sex—period. As a result, they are permitted to post a face pic.

No age: How do I know if you're 18 or 80? Not only did you not post a profile picture, you excluded your age. Like Ivory soap being 99.44% pure, there is a 99.44% chance that these guys are no longer in their 20s or 30s. Is this reverse ageism? Be proud of the number of years you spent on this Earth and be proud of every grey hair you have.

No distance: Some might argue that this is a moot point. Given I do not drive, it wouldn't be most helpful to know ahead of time that you are a mile or more away. I'm probably not going to travel more than that distance so with a simple option click your time and my time are saved. We now have more time for tiresome searches and 20 questions.

Incomplete/missing profile text: I don't care if you don't write anything. I don't know if you are a top, bottom or vers. I do care to know if you are looking for "right now" (as I am). Again, it comes back to saved time, tiresome searches and endless questions.

Haughty/rude/judgemental profile text: Yes, I realize that you do not want to have anonymous sex. Yes (to avoid argument), sex is bad when you live your life in a heterosexual archetype.

Snapchat filter pictures: That cute 19 year old has already done it. And for tiresome years. Don't do what Donny Don't does.

No replies: If you do get a reply and it's not a sarcastic fuck off, you are doing really well. We may not be each other's cup of tea but why did you throw out the lessons your mother taught you? Yes please. No thank you. You can't believe how easy it is to type that.

Halifax Grindr users think that because they are behind an app, they are free to be as nasty as they wish. My suggestion to you is just grow the fuck up. —Unashamed