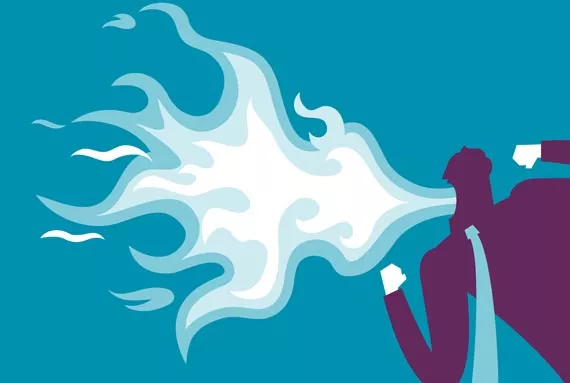 Do you smoke? Keep reading. Are you a considerate smoker? And by considerate, I mean you don't smoke near building entrances or at bus stops or in crowds, and you smoke downwind so your smoke doesn't bother anyone else, and you put your cig butts in the garbage. OK, you're off the hook, with my thanks - smoke in peace.
The rest of you, pay attention: you don't own the world! Streets are not your personal garbage can. The second-hand smoke you produce is disgusting. And buses are not your personal smoking cars.
I am really sick and tired of feeling really sick and tired when I get home from work simply because some idiot smoker HAD to have that one last puff just before stepping on to the bus at the last possible second. Most of the time you take that puff just outside the bus door, and I swear you hold your breath so that you blow out most of the smoke when you come in the door - gee, thanks. But the worst part is when you always manage to sit right next to me, or behind me, or in front of me. You f--king STINK! It's nauseating! Opening the dinky little window three feet above our heads does nothing to improve things. And before you tell me to move, no, I can't move to another seat on a full bus, and you stink out the entire bus eventually, so f--k off in advance.
I don't have asthma, or allergies, or any life-threatening condition triggered by cigarette smoke. I'm lucky, I guess - the reek of it just makes me want to puke, that's all. But there are lots of people out there who do suffer from chronic conditions which smokers just make worse.
I'll never tell you to stop smoking. You started that stupid f--king habit, and the government loves all the taxes you pay, so go ahead - it's up to you. Get this through your thick skull, though: you can choose whether to smoke or not. I can't choose whether to breathe or not!
Take your smoke and your stench and save it for your house, your car, your kid, your cat, whatever. But keep your stinky sh-t away from public transit, major public thoroughfares, public buildings, etc. Don't want it, don't need it. And if you insist on bringing your stench on to my bus and I do happen to barf in your lap some day, don't say I didn't warn you. —Queasy Bus Rider