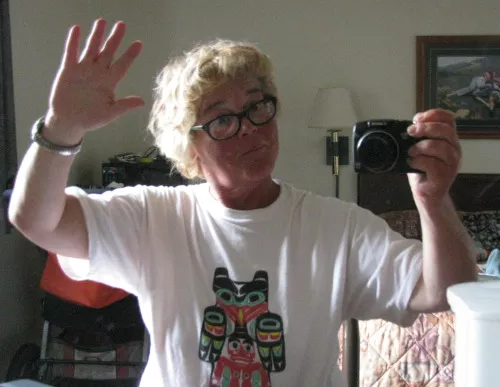 See Jane.
Jane is a happy camper camper, happy.
Jane got a ride to Fargo, North Dakota.
(Her Binford friend, Magnhild, came into the big smoke to shop.)
Jane is camped in room 159 of the Select Inn.
It is raining outside.
Janie doesn't care!
She's not going out again today.
If Janie wants to get wet she will get wet in the shower.
Janie has a new logic puzzle magazine.
She has a backroads atlas of Minnesota.
She has snacks.
She has yogurt and a salad and Pringles and Dulce de Leche ice cream.
Janie sure likes camping.
Soon she is going to look for that bird called Oprah.